Although the building pace has been picked up since last month. We had had 2 weeks of pure winter fun in The Netherlands. With degrees around -15 Celsius there wasn't any progress during this time.
Luckily the other weekends of the month (as we only build on Sunday) we did make a lot of progress.
Last month the stage has been constructed and this month we started to build the DJ Booth on top of it. The stage for the "Control Room" was also completed last month and now the build from the Control Booth has started.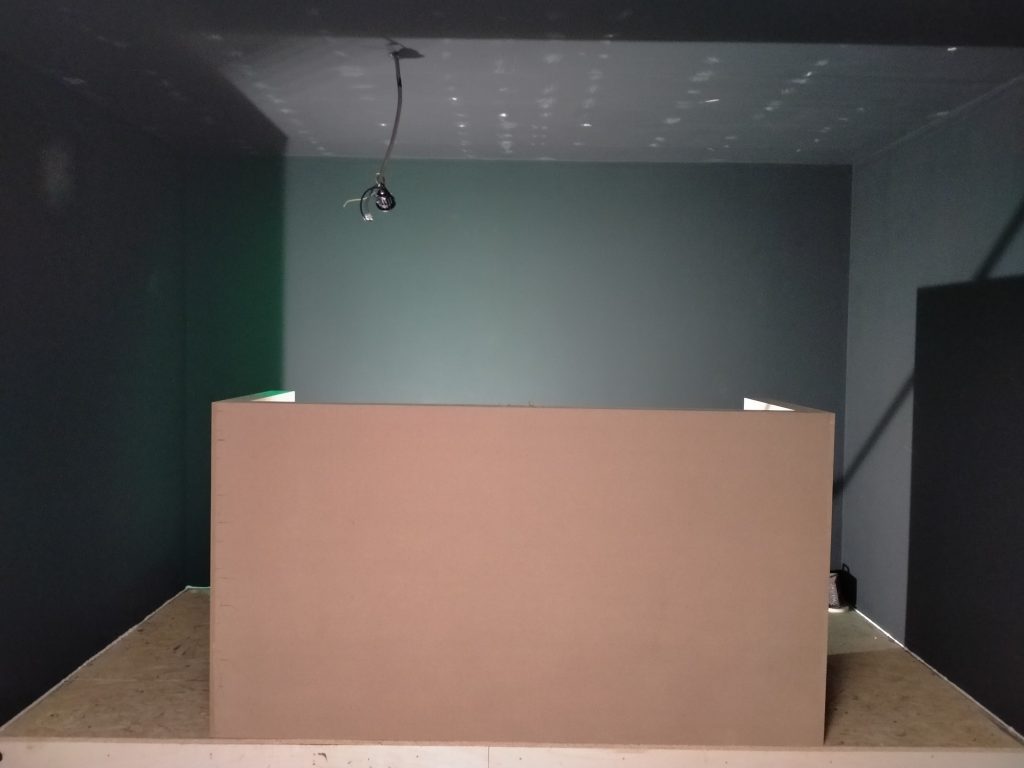 We continued painting the whole studio black as the base colour. The idea is to work with lots of lights to bring the studio to life.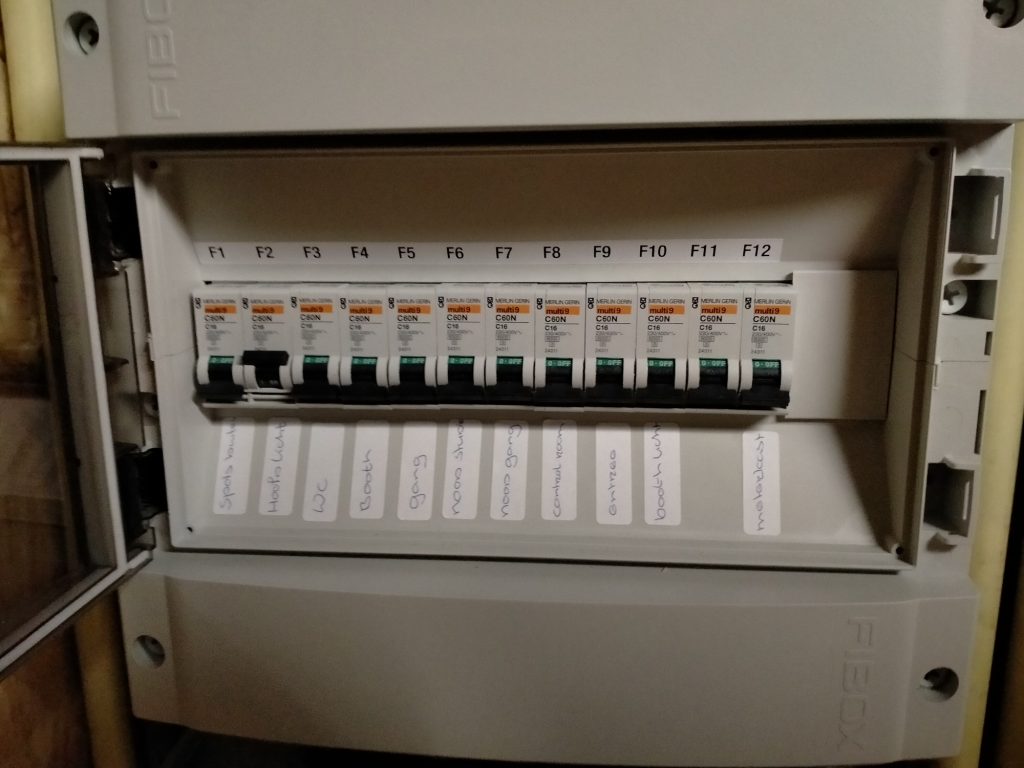 Above you can see we labelled the whole electrical circuit nicely. Almost all endpoint also have been connected. On the picture below the "Control Room" built has been started with the outer and inner walls and is also sound isolated so it doesn't become a resonance box.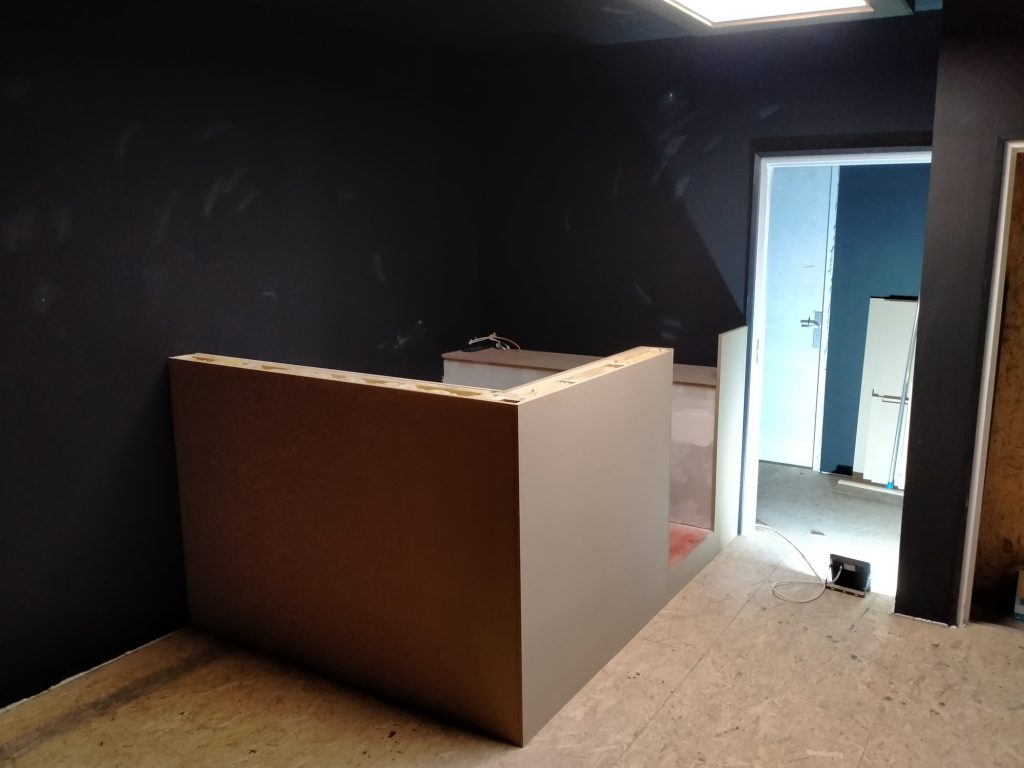 In March we hope to complete the "Control room" and DJ Booth with all the electrical and networks fully connected.
We keep you updated!
Team Real Hardstyle – Adriano, Angelo, Jeroen, Martijn, Shareena, Roland, Sarah, Rick, Roy, Saskia, Valerie
---
Reader's opinions
---