The first studio update

February 1st 2020. The Real Hardstyle team gathers for a group picture at the new studio premises. With the whole team complete today in Waalwijk, we are looking forward to embarking on a new music journey together.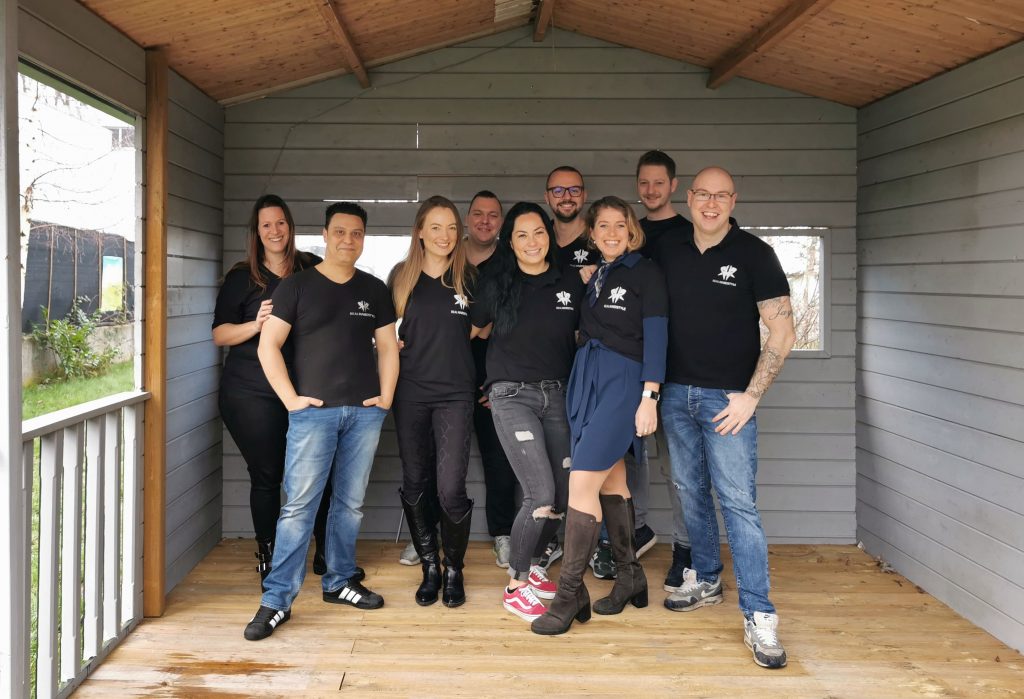 It's a rough start with the new studio, as we won't be able to use the majority of the current sheds. The studio buildings have to be reconstructed and therefore we started cooperating with an architect to realize this project. Except for the concrete floor, everything needs to be broken down and rebuilt from scratch. On top of that, the roof contains asbestos fibers and these will have to be removed by a specialized company.
We are ready to take a deep dive into this construction phase the coming months, so we can bring you Real Hardstyle music via livestreams again later this year.
Keep you posted!
Team Real Hardstyle – Angelo, Jeroen, Martijn, Shareena, Roland, Sarah, Roy, Saskia & Valerie
In need for your daily dose of hardstyle? Check out our previous livestreams.
---
Reader's opinions
---